Maungatapere Trucks
Maungatapere's local trucking fleet provides transport and deliveries of livestock, cattle, hay, silage, metal, and water. MTL's experienced truck drivers offer expert advice on many of Northland's cartage needs.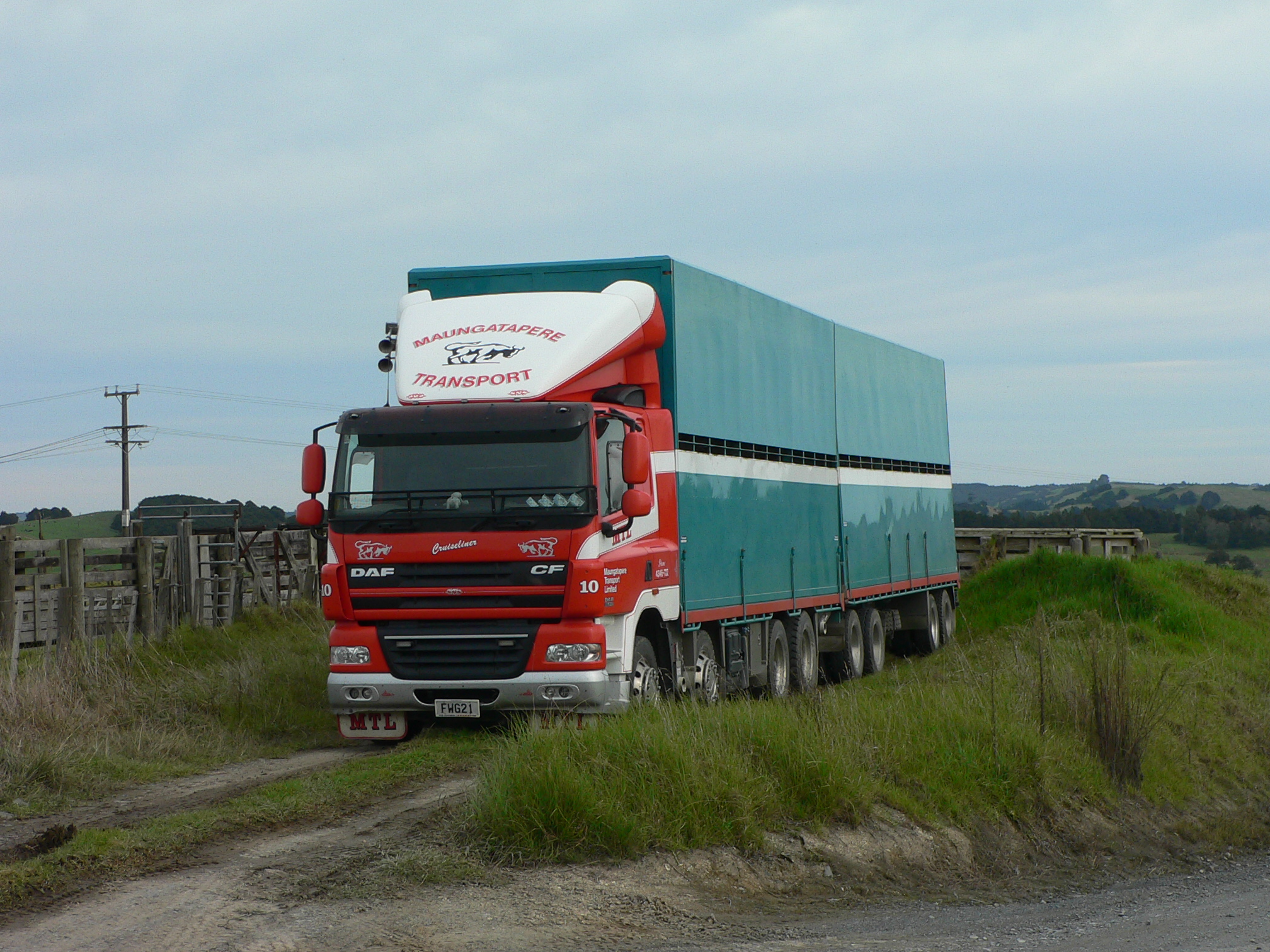 Livestock Transport and Delivery
With a modern job-specific fleet of trucks, Maungatapere Transport Limited is equipped to cater for the livestock transport and delivery of cattle throughout Whangarei District and Northland. Experienced truck drivers provide quality service and delivery of cattle including dairy cows, beef, bulls, steers, heifers, calves, weaners, and yearlings.
Contact us today to find out if we can provide transport for your livestock needs.
General Transport and Cartage
Maungatapere Transport's trucking fleet is available for most of your transport, cartage and delivery requirements. Providing service to most rural and residential locations, including to Agricultural and Commercial Industries. Deliveries made with Maungatapere Transport are professional and reliable every time, with years of truck driving experience in and around Whangarei and Northland.
We can transport;
Fertiliser and Manure;
Metal, Stones, Gravel, Graded Chip, and Aggregate;
Topsoil and Dirt;
Hay and Silage.
Contact us today to find out if we can provide transport for your any of your needs.
Water Delivery
We also offer a water delivery service, which meets health and safety regulations (Ministry of Health Certified WC00120). Our water tanker has a holding capacity of 14,000 litres. Common uses for receiving a water delivery include refilling of:
- Household and Domestic water tanks
- Swimming Pools
- Cow Shed water tanks
- Landscaping
Contact us now to have water delivered to you.
Our focus is to provide a prompt, efficient and friendly delivery service at an affordable price. For more information please phone or email Maungatapere Transport Ltd today, and let us take care of all your requirements!